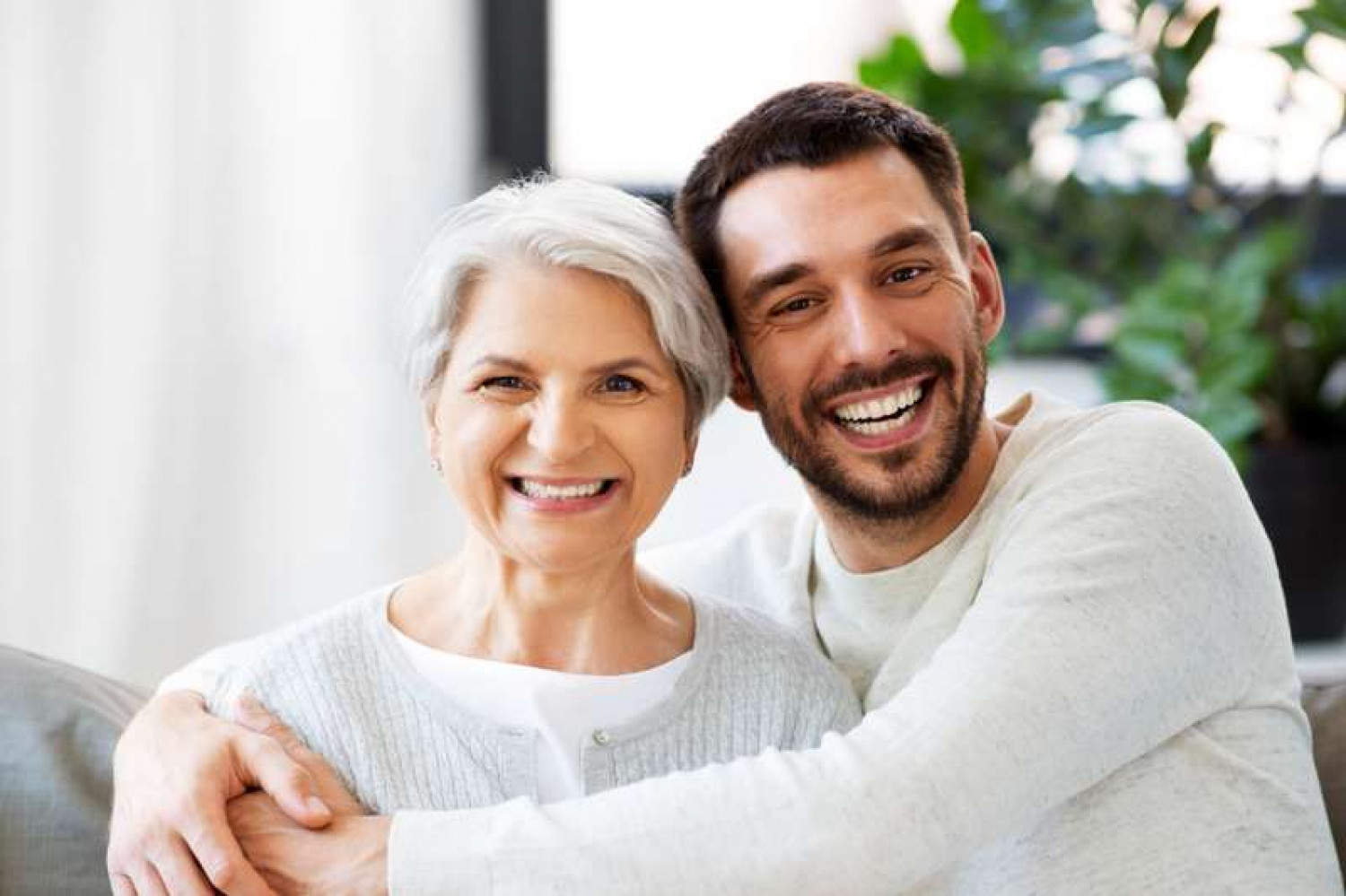 See what our patients are saying
He has been wearing the vivos appliance a few months now and coupled with the myofunctional therapy we have noticed a significant difference in his sleep pattern. He used to snore pretty bad and it is no longer an issue. Every visit the staff reassures us of how much expansion has occurred from the previous month. The staff is great, friendly, there's good communication, if we have any questions they answer them right away.
The team is very personable and compassionate. I appreciate being able to get an appointment on short notice when needed. Team members do their best to answer any questions. Wearing the appliances and taping my mouth shut have greatly reduced my snoring.
My parents visited with me in person after not seeing me for 3 months. My mom noticed almost immediately that my face had changed. She is aware that I am wearing my DNA appliance and is curious to hear about my experience with it. I don't think she expected that her sons face would change with simply wearing an oral appliance to improve breathing and sleep quality.
Expansion treatment as an adult was somewhat intimidating due to my busy professional and personal life. My career requires talking and I worried I would not be able to fit wear time in. The device is easy to wear and painless. I notice that I feel changes already, which was surprising to me. This behavior change is super doable and the Respira staff are ready and willing to provide support.
Dr. Ryan and his team are fantastic. After 1 year of using the Panthera mandibular advancement device, I'm convinced that Respira has completely restored my quality of life. I have historically snored since early adolescence. Since working with Respira, I have not snored for a single night that I have used the device, and I wake up feeling the difference. On only a handful of nights, I have accidentally fallen asleep without the device - when this happens, every time, I wake up in the middle of the night with serious headaches and stiffness. I've come to recognize that this is a testament to how well the device works and how much it has improved my sleep and my life. I recommend Respira to anyone who struggles with snoring.
My family and I recently moved to Minnesota from Colorado. We had begun the VIVOS system in CO for our son (7) because he was grinding his teeth so badly he was waking up his siblings. Respira took over his treatment and wow! What a difference this has made in his life. He had an over-jet (top teeth overlapping the bottom teeth completely) and a slightly recessed jaw along with severe bruxism. Most children who grind their teeth at night might now be stressed, but instead not have a proper airway to breath while sleeping. This device has brought his jaw forward, corrected his over-jet, and improved his airway while sleeping so he doesn't grind his teeth. This device is a legitimate system to create long-term solutions for oral care. It's not just a cosmetic or forced correction like a pallet widener, but instead actually helps the body correct itself, building muscle and skeletal changes that will permanently improve the individual's life. We had been told by many dentists that they couldn't really do anything for children who grind their teeth and he'd grow out of it or need a night guard as an adult. I'm so thrilled that we were told about VIVOS and that my son can have this issue resolved now and not just get a quick fix with a night guard. This is going to change his health for a lifetime by having a proper airway, jaw and teeth alignment, and a beautiful smile. Thank you Respira!
Parent of Respira Patient
I've been wearing top and lower Panthera mouthpieces for a couple of months. Recently, I spent a weekend in Atlanta, GA with some friends. I asked, in the mornings, if they heard me snoring and none of them did! My friends complained about the numerous sirens they heard at night. Fortunately, I didn't hear any as I was sleeping very sound. I live in a rural area so I'm not used to sirens. So happy I could sleep through them. The mouthpieces were to help with teeth grinding, reduce snoring, relieve some jaw pain and overall, help me sleep better. Guess what? It did all of it!
I have had such a great experience with Dr. Ryan and his staff. The laser procedure that Dr. Ryan performed has worked amazing. I would highly recommend it to anyone who snores.
After 10 months of pain I was finally able to eat a burger!! Thanks to the Respira team!!
I have had trouble with my snoring getting worse over the last few years. I found out that Respira there is a laser snoring procedure that treats the soft pallet in your mouth. The procedure only takes about 10 minutes, is super easy and not painful at all! Actually, I didn't really feel anything and had no after affects either.... Except! Starting that very same night my snoring was barely audible! My spouse said my snoring was cut in at least ½ as much and what snoring did happen was just a light airy sound! I love how easy this was and the immediate great effects...
I have had some pretty severe side effects of TMJ and struggled for a long time trying to find someone that could help. Migraines, ear aches, and all over jaw and mouth pain that would wake me from my sleep or cut into my work day. I was recommended to go see Dr. Ryan at Respira. My first visit he and his staff listened thoroughly to my symptoms and investigated prior possible causes. After explaining how it all works and what causes it, I was fitted with a small device to wear at night to help. Within 3 days I felt 10x better and have not had a headache since, along with a complete change in how my overall jaw, ear and face feel. I never thought I would find someone so willing to get to the bottom and help me to feel normal again. Definitely recommend a visit to Respira fi you are experiencing TMJ pain. I am one happy camper!